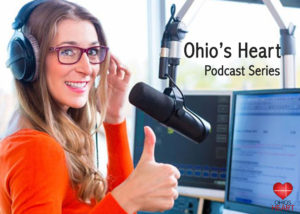 This is our very first episode of our brand new podcast series for Ohio's Heart.  This will be a podcast chatting about various positive stories and positive people conversing about one thing in general Ohio's Heart. We hope that you will stay up to date with who we interview next, but for now here is just a short excerpt on what Ohio's Heart is, and what our story is.  What's your story?
Thank you for listening, I hope you enjoyed.  This is just the very beginnings of our podcasts, and I hope you will look out for the next episode of Ohio's Heart Podcast Series, who will we interview first?
Check out other blogs and awesome things going on around you, here!