If you've ever been to Zanesville, Ohio or what is known as Muskingum County, you have a distinct idea of it in your head.  But today, I challenge you to see if you've heard/visited these places before.  Not only are these areas beautiful for every day viewing, but also very smart to use to your advantage for senior picture locations.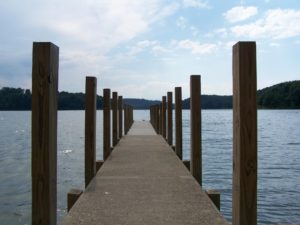 Dillion State Park offers so much variety of scenery when looking for photo locations.  At the beach, past the bathrooms, on the right side is a path with trees and a couple benches along the way, that scream, "take my picture!" To the left of the beach is an inlet for Kayak loading, with also access to the water, if you're looking for more unique looking photos. If you look across the lake towards the beach, the trees are very vibrant in the fall, with so many of natures beauties to gaze upon.
It's also nice by the reservoir and playground area, to include a more casual look for pictures.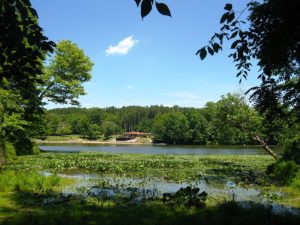 Blue Rock State Park is a wide open wonderful display of nature at it's finest. Greenery, water, bridges, cabins, unique rocks, and more to experience while visiting Blue Rock State Park. It is the perfect opportunity to get picture perfect back drops without much effort.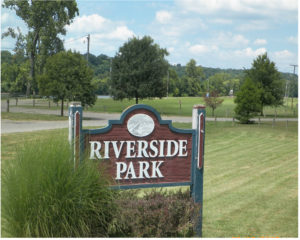 At the opening of riverside, are shelter houses by the Muskingum River. The backdrop across the river is a factory. If you go back through Riverside, past the ballfields is Kidzville (a playground), by Kidzville there are picnic tables, tall trees and lots of space for pictures to be taken.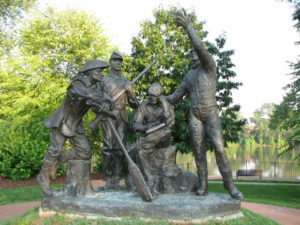 Zane Landing is a historical park with lots of great photo opportunities, so get ready to pose!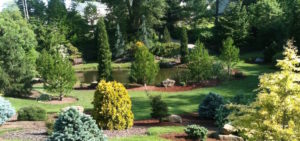 Mission Oaks is picture perfect everywhere you look, so no matter the season, you can never go wrong choosing Mission Oaks as a senior picture location.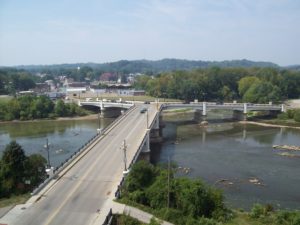 There were actually 5 attempts to building the Y Bridge in Zanesville, because of safety regulations and other logistical issues, but they finally officially got it up on November 9th, 1984. Because they've had so many attempts at building this bridge, they have gotten it safe, effective, and on top of that, a very unique place for senior headshots and full body pictures.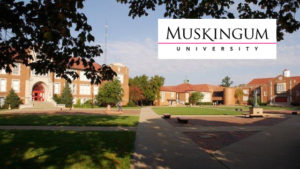 Muskingum University is a true residential community, where more than 90 percent of students live on campus or in the village of New Concord. So, getting senior pictures done here not only makes for solid pictures, but also creates the atmosphere of exciting new adventures, and gets you in the smiling zone.
We had some awesome people from the Zanesville area helping us out, because they knew we were looking for locations, and now we hope to help you and many more in the future!
For our Muskingum County locals, are there any that we've missed? Let us know! We are so excited to promote positivity in Ohio's Heart one post at a time.