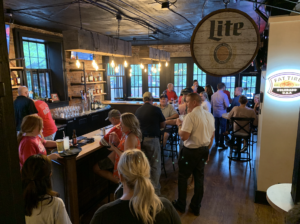 Get ready!  There is another wonderful attraction to bring customers to Roscoe Village.  Beginning September 8th, Stacey Drennen will officially open Huck's Tavern.  The new establishment, located in the heart of Roscoe Village at 365 N. Whitewoman Street, will feature a full bar and a menu featuring gourmet hot dogs, soups, and even pizza.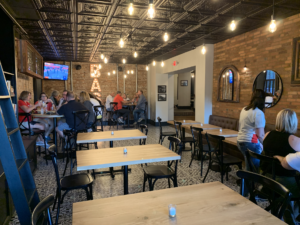 The team at Huck's did a few small opening events to make sure they were ready and up to speed.  The response was incredibly positive.
The location is at the former UnCorked.  And while the address is the same, a lot has changed on the inside.  Renovations include the refinished ceiling, beautiful new floors, and of course walls and decor. The bar has been completely rebuilt with brand new equipment and design.  Local contractors did the work and the staff has been hired locally as well.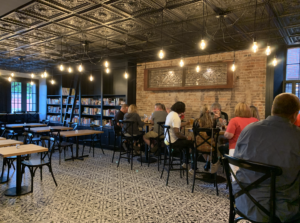 Huck's Tavern will officially open to the public on September 8th.
For more information on what is going on in Coshocton County (and to find a place to stay) head to ChooseCoshocton.com.