The judges have deliberated and the finalists have been chosen for the 2020 Pom Pom Mascot Contest! Entries were judged for their Pom qualities: fluffiness, pointy ears, loving lap dog and extremely playful. Entry was open to all dogs, whether they be a true Pomeranian or a Pomeranian wanna be.
These well-qualified judges were chosen for their love of dogs and an eye for beauty : Coshocton Mayor, Mark Mills, Janelle Given, owner of Jillian's Salon and Brad Fuller, owner of Good Boy Bakery.
The winner will reign as the 2020 Pom Pom mascot and once events and gatherings resume, may represent the Pomerene in community events.
The three finalists are: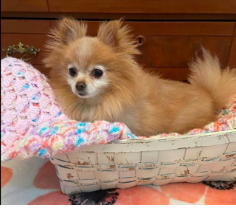 Tilly has finally found her forever home after being adopted twice. Tilly is a Pom princess. She will not let you down as everybody who has met her can't get enough of her.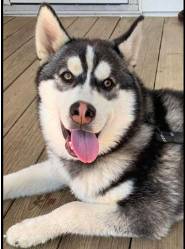 Oz represents the heart of a Pomeranian but is a rescued Siberian Husky. Oz has a love of art which is apparent by the large holes he digs in the yard and the sticks that are collected all align with his interest in sculpture and using of his "hands".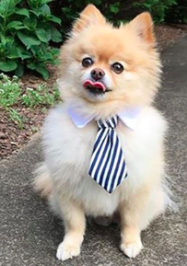 Rudy is 7 years old. He thinks he is a human boy and is very social. He is a very proud Pomeranian and was rescued at 6 months old. His favorite time is laying on Moms lap sleeping.
Now it's time to pick the winner! Visit the Pomerene Center for the Arts FaceBook page to cast your vote. Voting ends on Friday, May 15.
For more information, please contact Anne Cornell at 740.622.0326, or [email protected].
Founded in 1984 with a mission to promote community involvement in the arts and preserve the Greek Revival mansion in which it is housed, the Pomerene Center began operating with a strong neighborhood coalition and a few dedicated volunteers.