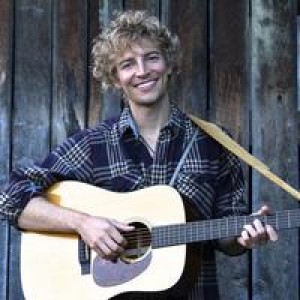 To help ease the boredom of our in-house quarantine, The Pomerene Center is hosting a free Friday Night Concert at home this Friday, April 24, at 7:30 pm with Barefoot (Jake) McCoy. This performance is Part 2 in presenting a quality, live performance.
"BAREFOOT IS ONE OF ONLY A HANDFUL OF CURRENT
SINGER-SONGWRITERS WHO I CONSIDER TO BE A TRULY GREAT LYRICIST. HIS WORD CRAFT IS SIMPLY OUTSTANDING…CONJURING UP
THOUGHTFUL LINES [these are thoughtful times] THAT CAPTURE THE BEAUTY [we all need to touch beauty to go forward], FRUSTRATIONS [we've got
them], HAPPINESS [we can find it even in the hardest times], AND DOWNRIGHT ABSURDITY OF THE WORLD WE LIVE IN [don't we know]." ~Jamsphere
The Pomerene Center will broadcast this concert live on their FaceBook page and everyone is invited to join in at Pomerene Center for the Art's page.
To make it a true concert event, we have a few suggestions:
Connect your phone or computer to your TV for a widescreen
Get "concert" ready. Order in dinner and drinks from a local
Show your happiness and donate a few $ during the concert to the United Way of Coshocton County Emergency Covid-19
Share the concert with friends – virtually!
The concert will start promptly at 7:30 pm. No advance tickets or reservations are needed.
For more information, please contact Anne Cornell at 740.622.0326, or [email protected].
Founded in 1984 with a mission to promote community involvement in the arts and preserve the Greek Revival mansion in which it is housed, the Pomerene Center began operating with a strong neighborhood coalition and a few dedicated volunteers.