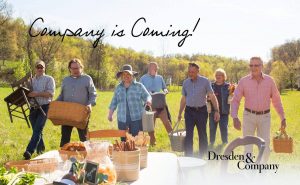 One of the great myths of American culture is that big businesses create the big impact in job growth.  When it comes to the number of jobs in America, this is simply not true.  Most jobs in the U.S. come from small businesses and entrepreneurs.  As a matter of fact, in an article from the Small Business & Entrepreneurship Council, the numbers are overwhelming.  Believe it or not, a shocking 89% of businesses in the United States have 20 employers or fewer.
That is why it's so exciting when new businesses open in Ohio's Heart.  It's a sign of growth.
Yesterday, a new company called Dresden & Company announced that "company is coming."  Dresden & Company is a boutique-sized, locally owned Direct Sales business, offering the highest quality products in a variety of categories.  The baskets will be made in Dresden, Ohio. Other products will be sourced from partners around the state and across the country.
Yes.  That means there is a new basket making company in Dresden, Ohio.
Most people in the region remember that The Longaberger Company was the master of basketmaking and a direct sales success story.  The company, which started by making handcrafted baskets, grew into a company doing over $1 Billion in sales per year and boasted a hotel, a golf course, an entertainment and shopping destination (The Longaberger Homestead) and even a corporate office shaped like a basket.  Longaberger fell from grace and declared bankruptcy.
Now Dresden & Company is looking to restore the basket-making magic to the Dresden community.  In the company's announcement on social media, owner Jim Lepi says, "We have been blessed in Dresden.  We've got a heritage in basket-making that goes back 100 years!  We are the basket capital of the world!"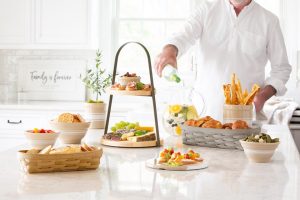 Dresden & Company has made their announcement, but the work is just beginning.  Beginning July 15, interested people can sign up to become a "Proprietor."  To learn more about the new company coming to the region, you can head to the website here.  You can also follow them on Facebook here to keep up with updates.
if small business is the engine of growth for the United States (and it is), then announcements like this are exciting indicators for the future!