Do you know where Kids America is?
Bounce N Around is adding to Kids America to make yet another place for children in Coshocton County for entertainment and fun!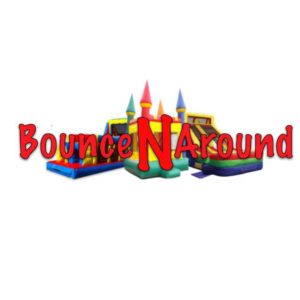 Bounce N Around is located in the back of Kids America on the right side, beside the small indoor soccer field. They are having their grand opening this Friday, the 2nd and their hours will be 10-1 and 4-8 on Wednesday and Friday's for the public, and 10-1 and private parties on the weekends. Bounce N Around is so excited to give the children of Coshocton a fun, safe, and clean environment to have a blast in!
They have seven inflatable bounce houses in their current location, with a snack bar, and waiting area for parents or grandparents. This is the perfect place to have birthday parties, get togethers, or just run out some of your kids energy 🙂
Additionally, the prices are very reasonable too! It is $7 for five years old and older, $5 for 2-4 years of age, and free for 0-2 if they bring siblings.  If they come alone, it is $4. You can't get this much fun for this little, anywhere else.
Not only do they have the original bounce houses, they have obstacle courses, blow up batting cages, and more.
As long as you follow the safety rules, you are guaranteed a good time! Here is the video you are required to watch before entering Bounce N Around.
Their hope is that this will be a great indoor venue, or kids of all ages, no matter the weather outside!
Ohio's Heart loves seeing new businesses in Coshocton County, and in Ohio's Heart and wants to wish Bounce N Around the very best, and hope that you will support them too!